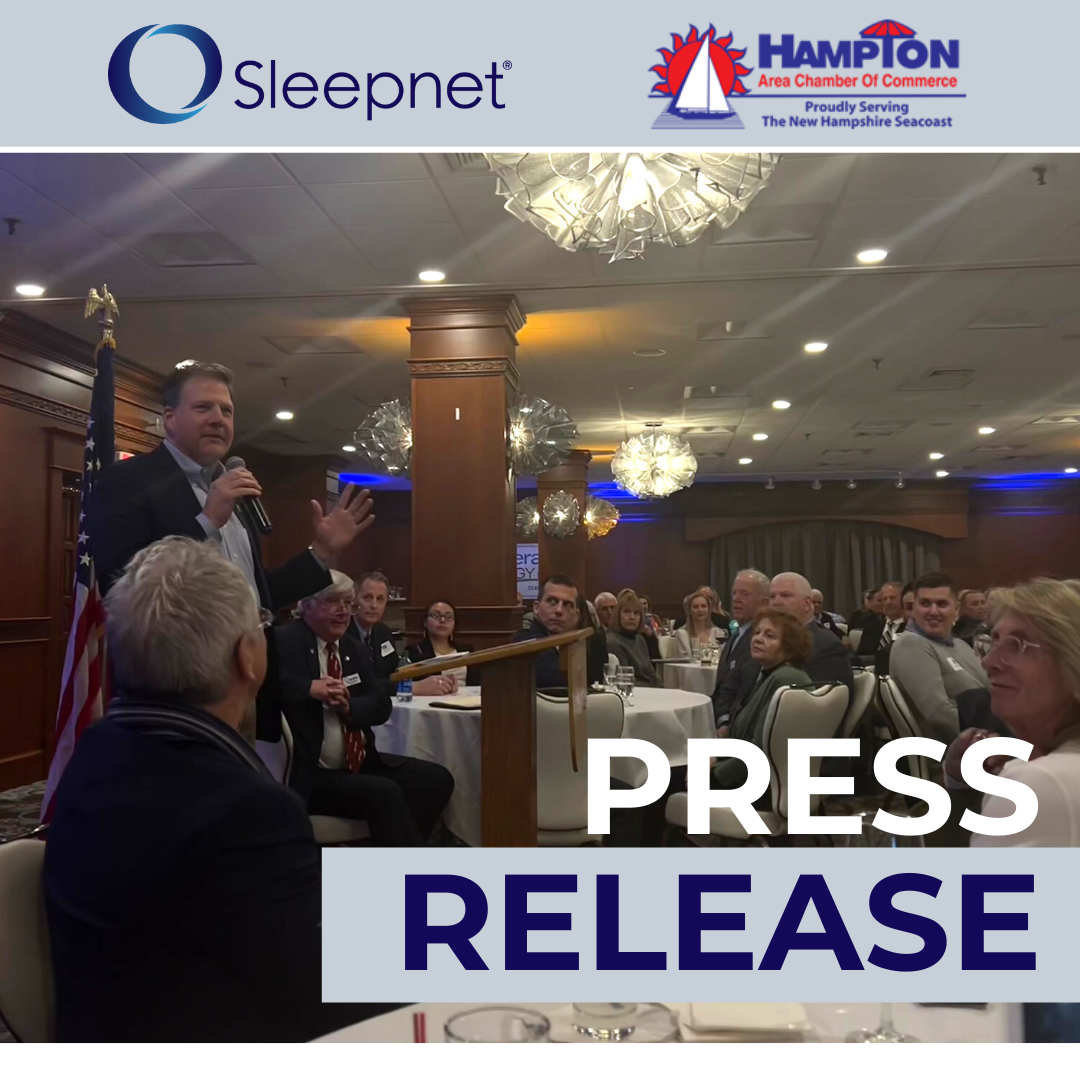 2022 Hampton Area Chamber of Commerce Annual Award Ceremony
FOR IMMEDIATE RELEASE
03/03/2022
DeNiro Construction and Sleepnet's CEO, Tom Moulton, Receives the Faith in the Future Award from Hampton Area Chamber of Commerce
Tom Moulton was recognized at Hampton's Annual Awards Ceremony on March 2nd, 2022.
HAMPTON, NH  – DeNiro Construction and Sleepnet Corporation announced today that Tom Moulton, CEO, received the Faith in the Future Award from the Hampton Area Chamber of Commerce. On March 2nd, the Hampton Annual Awards Ceremony recognized three business owners to acknowledge their ongoing contribution to the community.
Seacoastonline announced, "Moulton, a long-term resident, was chosen for his continued business and real estate investment in the community and his plans to improve local housing opportunities." Hampton Area Chamber of Commerce, John Nyhan, expressed this makes him "a perfect fit for the Faith in the Future Award."
"Tom's continued commitment to the New Hampshire Seacoast community significantly impacts local businesses and jobs" stated Sleepnet's Global Sales Officer, Kevin McCarthy, "Whether it is through DeNiro Construction's developments or product innovations by the Sleepnet team, such as the envo N95 mask, which ensures continued manufacturing job growth in the community".
DeNiro Construction continues to be involved with a number of developments on the Seacoast, while Sleepnet Corporation continues to be an innovative manufacturer of critically acclaimed envo mask N95 respirators and non-invasive ventilation masks, which are distributed in over 50 countries worldwide.
###
About Sleepnet
For more than 25 years, United States-based Sleepnet has designed, manufactured, and assembled masks and CPAP devices in Hampton, NH. Sleepnet is also the manufacturer of envo mask N95 respirators.
Media Contact
Leigh Ann Steele
lsteele@sleepnetcorp.com
603.758.6614