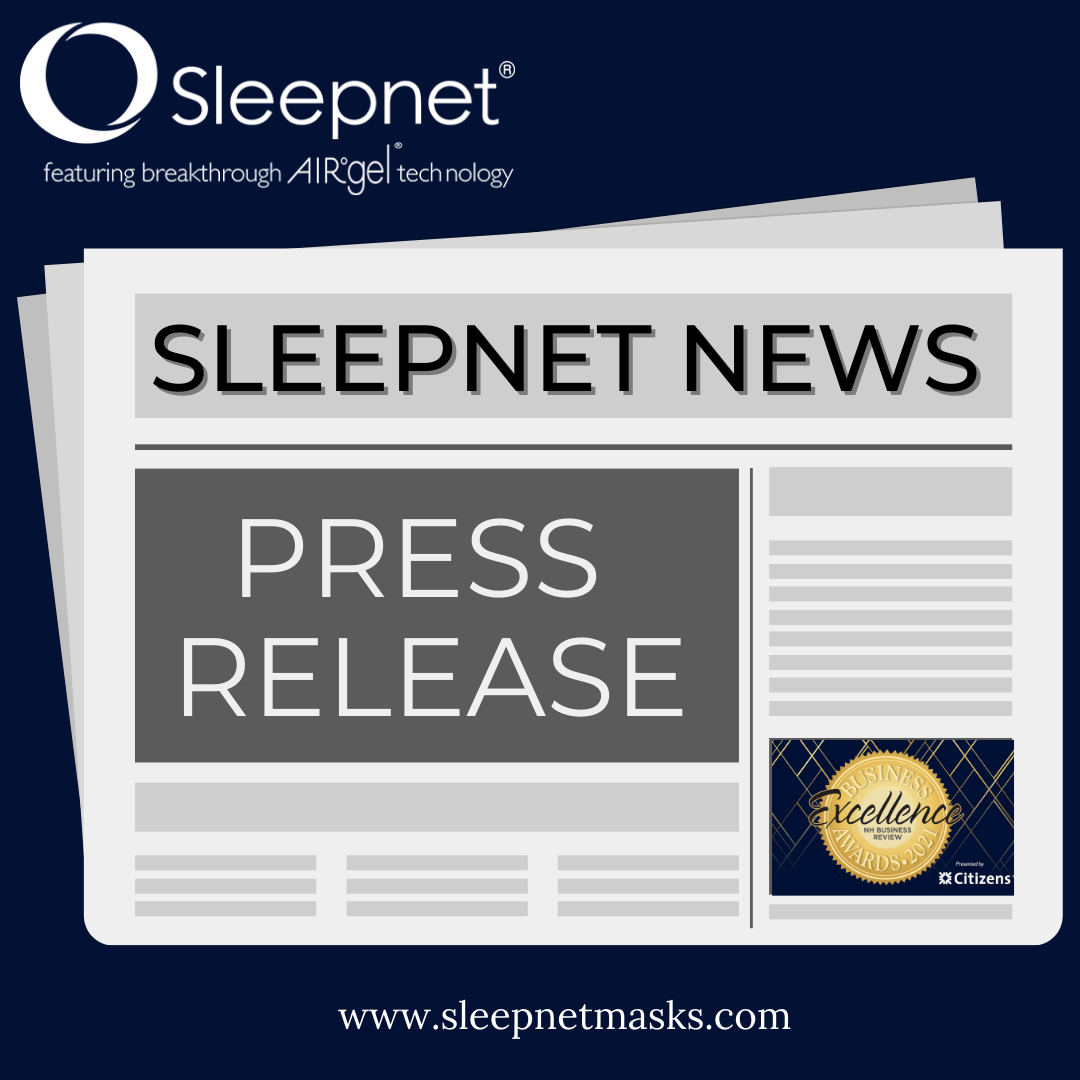 2021 Business Excellence Award Recipient
FOR IMMEDIATE RELEASE
10/19/2021
Sleepnet's CEO, Tom Moulton, Received the 2021 Business Excellence Award in Manufacturing from the NH Business Review
Tom Moulton recognized at the 19th annual Business Excellence Awards
HAMPTON, NH  – Sleepnet announced today that Tom Moulton, CEO, received the Business Excellence Award in Manufacturing from the New Hampshire Business Review (NHBR). On October 6th, the NHBR recognized seventeen business owners and operators to acknowledge their imagination, industriousness, innovation, and achievements this year.
"The NH Business Excellence Award is an acknowledgment of the continued commitment of the Sleepnet team to drive growth, improve manufacturing processes and focus on customer engagement around the globe," stated Kevin McCarthy, Sleepnet's Global Sales Officer. "We are greatly appreciative of all the individual contributions it takes for an organization to be recognized by receiving this award."
The New Hampshire Business Review, published since 1978, is the Granite State's oldest and only business newspaper. For more than a decade, NHBR's Business Excellence Awards have recognized the success and achievements of New Hampshire's business owners and operators. 
"As a business that manufactures all of its products locally in Hampton, NH, and distributes to over 50 countries worldwide, this is a nod to our forward-thinking leadership and commitment to our local community," said Director of Brand Marketing, Leigh Ann Steele. "It is gratifying to see Tom and Sleepnet get recognized for their product innovations and manufacturing expertise."
Sleepnet's patented AIR°gel® technology provides a comfortable seal that conforms to the face and nasal bridge, providing a superior fit and increased comfort over competing silicone masks. Sleepnet's masks also offer one-of-a-kind features such as Active Headgear Connectors, Quick-Release Headgear Connectors, and Touchless Spacebars.
###
About Sleepnet
For more than 25 years, Sleepnet has designed, manufactured, and assembled Obstructive Sleep Apnea masks and non-invasive ventilation devices in Hampton, NH with US and globally sourced materials.
Media Contact
Leigh Ann Steele
lsteele@sleepnetcorp.com